Hey folks!
I made a first attempt at building out metrics about the last 10 years of FOSS@RIT on GitHub. I thought you would find this interesting:
374 unique contributors
7,576 git commits
11,957,819 file changes made
3,308,477 lines of code added to FOSSRIT
2,479,799 lines of code removed from FOSSRIT
476 pull requests created
700 issues created
~13.6 days: Average time to close a PR
~57.4 days: Average time to close an issue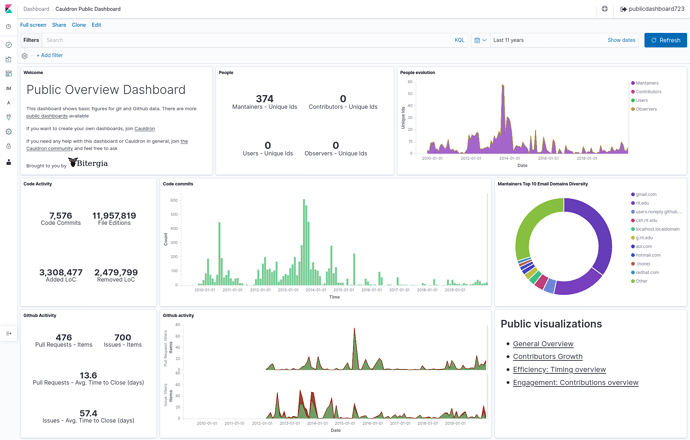 Top git repos by commits:
Try it out!
This dashboard is publicly hosted. You can play around with different date ranges and options here. Have fun.

https://cauldron.io/dashboard/723/public-kibana
I'm just scratching the surface on what we can do here, but this was an exciting first start! Curious on what other folks think about this.