Yesterday, Forbes and Statista released a joint study about the top US employers for diversity and inclusion:
https://www.forbes.com/lists/best-employers-diversity/
You can read more about how the study was conducted on Statista's website.
While reading through it, I noticed RIT was ranked as #26 in the study!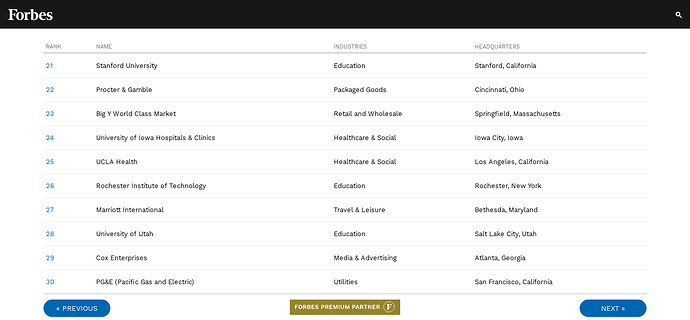 I thought this was cool and I wanted to share.